Welcome to this place,
I'm a lover of brutalism.
This is a list of my favorite brutalist media (mostly games, but possibly books, films etc.). Don't worry, I'll keep it spoiler-free.
But firstly, what is brutalism?
'New Brutalism' [...] has an etymological proximity with béton brut – raw concrete. [It refers to] poured concrete buildings with imprinted board forms [and] offers a neat aesthetic justification for cheap no-frills modernism [...] in which things like pipes and air circulation ducts can be left exposed and the cost of installing ceilings can be avoided.
From "The Modern Urban Landscape" by E. C. Relph
Painting by Wenceslao Robles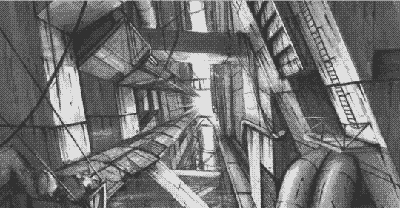 | | |
| --- | --- |
| BLAME! | Type: - Date: 1998 |
You can't talk about brutalism without mentioning the work of Tsutomu Nihei.

In his cyberpunk manga BLAME! you follow Killy through an infinite brutal construct. Endless corridors and concrete buildings shape the eternal landscapes of this work.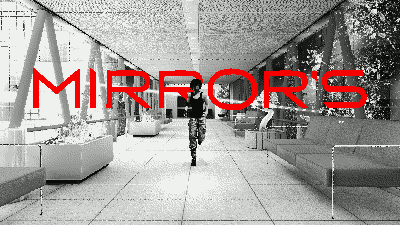 | | |
| --- | --- |
| MIRROR'S EDGE | Type: - Date: 2008 |
If you haven't played this timeless classic yet, now is the time.

The architecture in this game serves a specific purpose: parkour.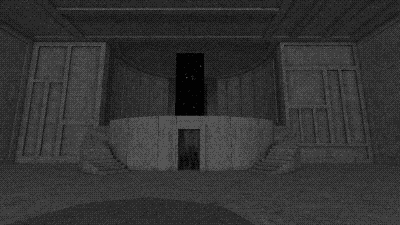 | | |
| --- | --- |
| kairo | Type: - Date: 2013 |
I'll be honest, I don't know what kairo is. I never finished it.

The puzzles in this world seem to fade into the background and the atmosphere is the protagonist (if that makes any sense).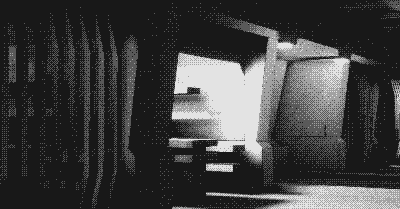 N

AISSANCE

E

Type: - Date: 2014
When you see this infinite architecture, do you feel like you want to discover it first-hand? You can!

Inspired by BLAME!, the french Indie developer Limasse Five created NaissanceE.
| | |
| --- | --- |
| The Beginner's Guide | Type: - Date: 2015 |
Source Engine is good at making blocky hallways, right?

The Beginner's Guide is an insight into the often abstract levels of an indie game level designer: Coda.

Davey Wreden frequently utilizes brutalist architecture for oppressive atmospheres to support his narrative.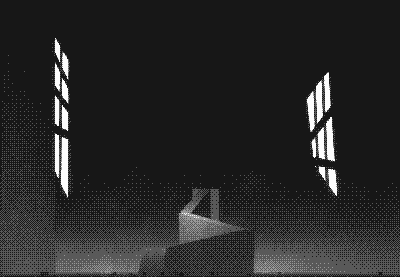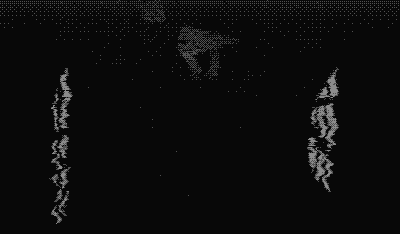 | | |
| --- | --- |
| NORTH | Type: - Date: 2016 |
Where NaissanceE is nasty, NORTH is aggressively hostile.

I do not recommend anyone to play it, yet I think it's a piece of art. You are the stranger in this weird alienating bureaucracy.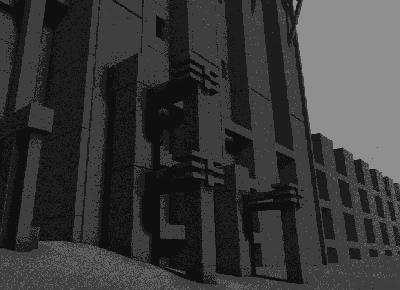 | | |
| --- | --- |
| FUGUE IN VOID | Type: - Date: 2018 |
Indie game artist Moshe Linke challenges the term "video game" with this one.

When I played it, I imagined this solid architecture is trying to communicate with me. It's a strange artistic experience, a little weirder than your usual game but that's to be expected.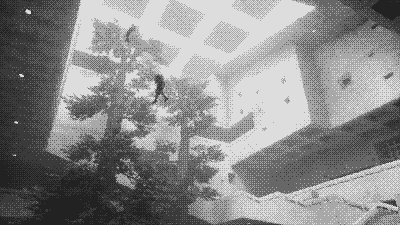 | | |
| --- | --- |
| CONTROL | Type: - Date: 2019 |
Control is weird. Not so weird that I can't be mainstream but it is weird.

The idea seems inspired by House of Leaves: An old(est) House that keeps changing. New layouts, new hallways. And most importantly, Control is built on concrete. Partially destructive. Partially with real-time raytracing reflections. A true eyecandy.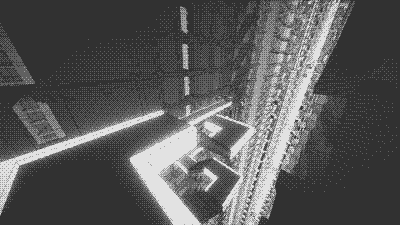 | | |
| --- | --- |
| MANIFOLD GARDEN | Type: - Date: 2019 |
"A tangle of fields and dimension. The height of time, the width of space."
-and then we'll be okay, short story by exurb1a

Gravity, as you know it, is forgotten when you play this game. Infinities will be understood. You will be send to sleep with Escher-esque geometry in your dreams.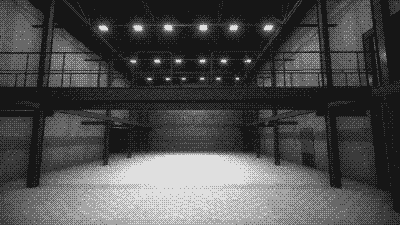 | | |
| --- | --- |
| kristallijn | Type: - Date: 2020 |
Heavy, uncanny, not for everyone.

Kristallijn is an exploration of body, space and light - and it does that in the most brutalist way I can imagine.

Contains lots of flashing lights.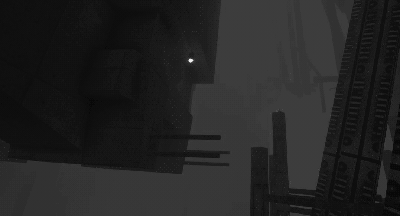 | | |
| --- | --- |
| L𐍈RN'S LURE | Type: - Date: 2022 (demo) |
"It's weird, it's different, it's also strangely addictive"
-vinesauce vinny

In a vast brutalist megastructure, a lone android finds some climbing eqiupment and sets out to explore the endless space around him.

There is currently only a free demo (the first level), but it has one of the most stunning vibes of any brutalist game I've played, definitely check it out!

Oh, you made it to the bottom! Gratulations :)
I will add more stuff. But don't be shy and tell me what's missing in this list: tea (at) bambusource (dot) de
Last update 12.11.2022.